As the Hornaday Awards is being retired, the Distinguished Conservation Award will be taking it's place. The merit badge cross-reference guide began as a way to understand what merit badges were used for conservation.
The screenshots below will show you the merit badge sorted by the heading. The sorted spreadsheet screenshots will show which merit badges are being used for the listed awards.
Scoutbook.com automatically marks merit badges for awards when they are entered in advancement. A Scout may use this guide to maximize their efforts of earning merit badge advancement that counts towards Conservation and Supernova Awards.
The number in the parenthesis beside the award indicates the number of merit badges to be earned for that award. The awards not only require merit badges but have additional requirements as well.
The two best merit badges, according to the cross-reference are the Eagle merit badges that are also required for conservation and Supernova.
The follow spreadsheet may also be viewed on Google Docs.
"Conservation" Merit Badges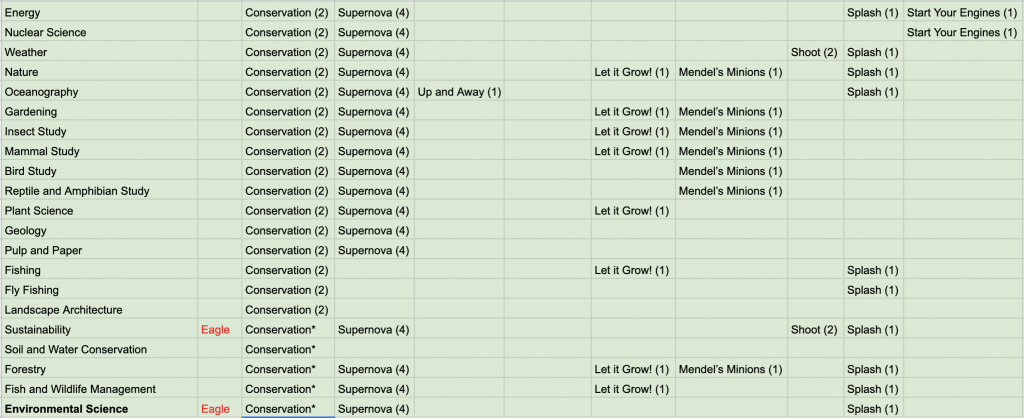 The starred "Conservation*" merit badges are required. The Scout must complete all 5 of these merit badges. The merit badges listed as "conservation(2)" means pick two from the 16 as the next requirement. The Scout must complete two merit badges of their choice.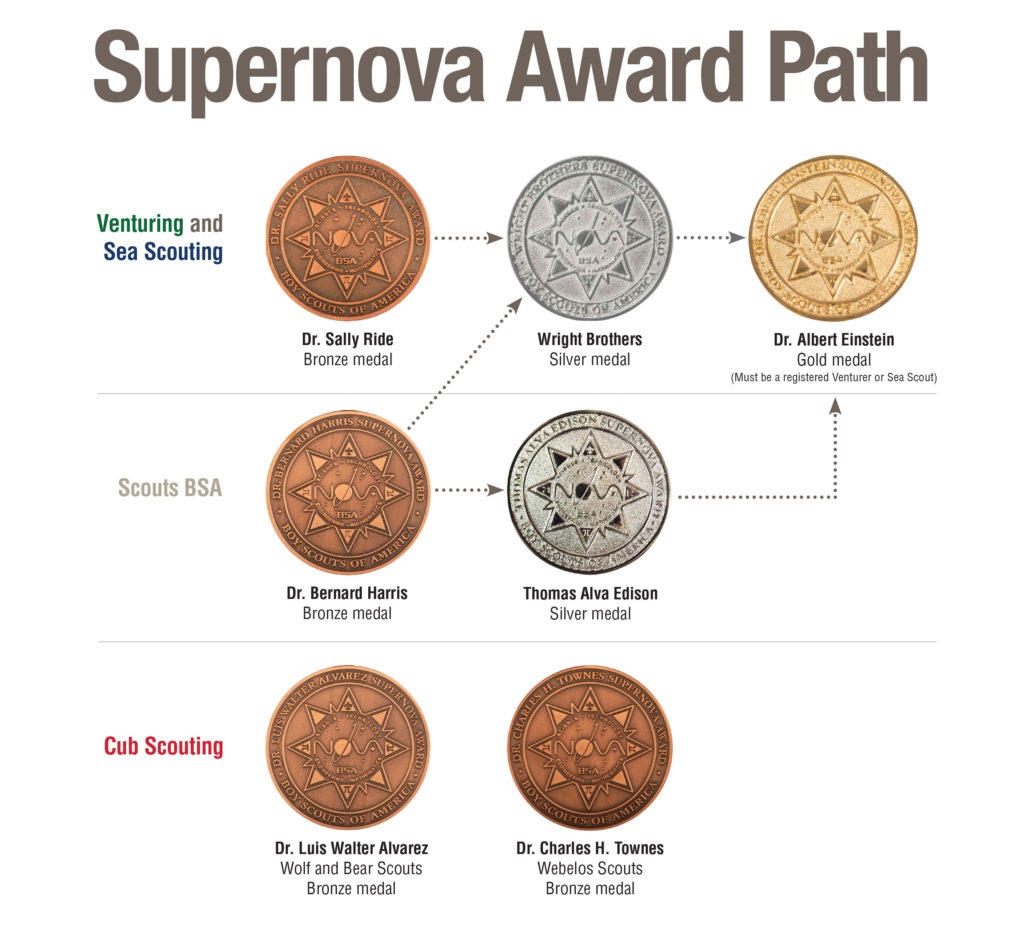 "Up and Away" STEM Merit Badges

"Let it Grow" STEM Merit Badges

"Mendel's Minions" STEM Merit Badges

"Shoot" STEM Merit Badges

"Splash" STEM Merit Badges
"Start Your Engines" STEM Merit Badges

"Whoosh" STEM Merit Badges

"Hello World" STEM Merit Badges

Eagle Merit Badges

SuperNova" Merit Badges not listed in a STEM