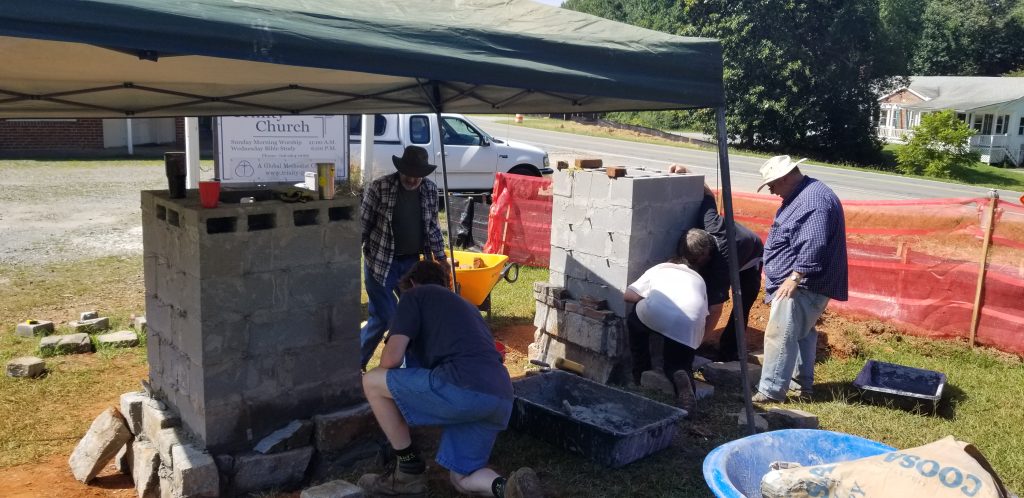 We had another great work day this past Saturday, Sept. 2nd, 2023. Thanks again to all who came out to help.
We were able to complete the granite on the columns, start a layer of brick, get the plywood primed and painted. Once again we had to work a later day than expected but it was necessary to stay on track. We had a nice breakfast prepared by Pastor Byron and pizza for lunch. Next weekend is French toast for breakfast.
The support given by the Troop and Church has been awesome to help Stephen with this project and it is greatly appreciated. Have a great week, and yes we will be back out again next Saturday for some more fun and hopefully wrap it up over the next couple weekends.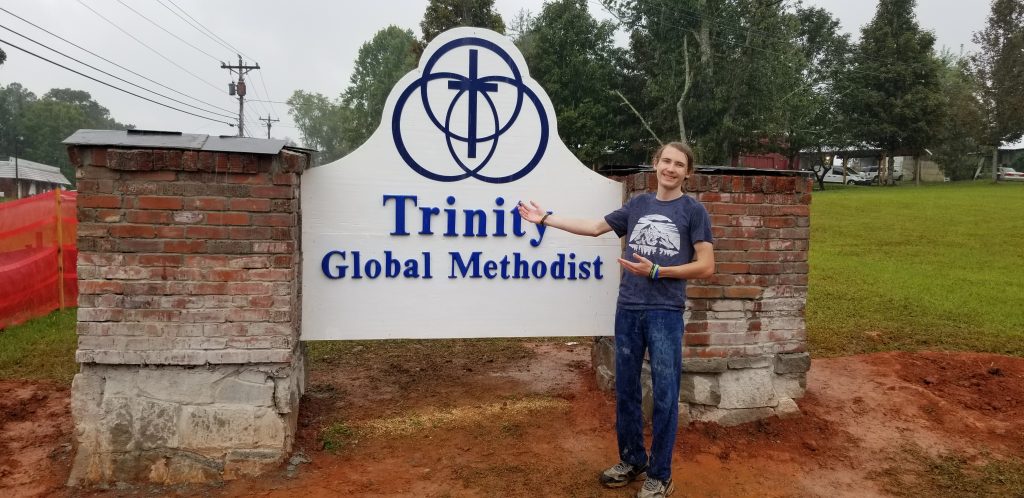 It was a busy weekend, Sept. 16th, 2023, once again. It only took six Saturdays, a few days during the week, and a little rain, but we're finished! A big thank you goes out to…
Trinity Global Methodist Church, Pastor Byron & Mrs. Ahrens, Mr. Lewis, Jefferson, MJ, Mr & Mrs. Beavers, Matthew, Maddix and his Grandparents, Clay, Patrick, his Brother & Mr. Thomas, Austin, Ms. Higgins, Chase, Tanner and John Mark.
If I left anyone out thank you also. Stephen could not have accomplished this without your help!