The 2022 fall family camping at camp rainy mountain hosted over 300 people last weekend, October 14-16th. The Cub Scout families enjoyed fishing, BB shooting, archery, trick-or-treating, costumes, and campfire.
Smooth Check-in
Many attendees reported that we had the best and easiest check-in in a long time. Even though getting so many cars into the campsites still took a while, everything went smoothly. Troop 440 and 32 assisted with parking and directing traffic.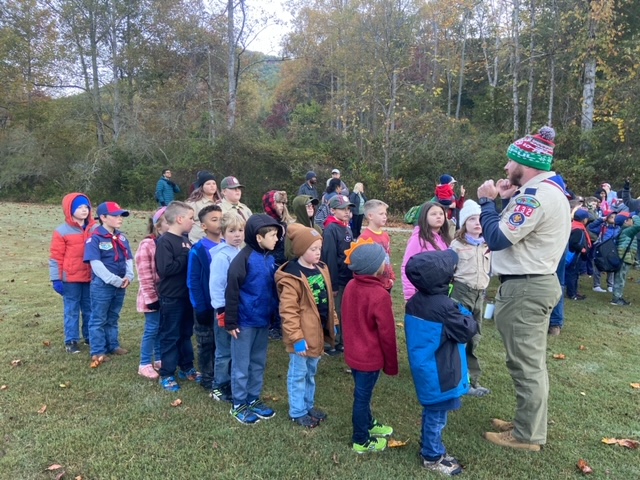 Fun Scout Activities
There were 11 stations for Saturday's activities which kept all the families engaged and having fun.
There were compliments on the game station run by 2 Scouts, 13 and 14 years old, one from each Troop 440 and 32. The two young scouts, James and Roy, planned interactive games several days ahead of time and ran them all day Saturday.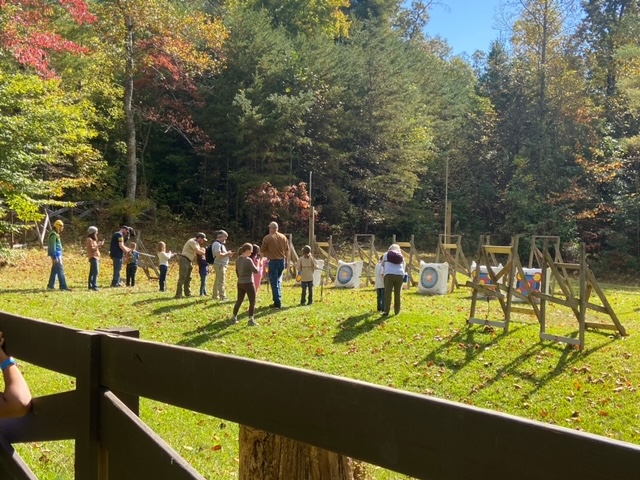 Mountain District BSA had one Scout from Pack 101 and lots of Scouts from Pack 432. Led by Glenda and Raymond Green, they camped together and enjoyed peach cobbler and brownies Saturday night for dessert.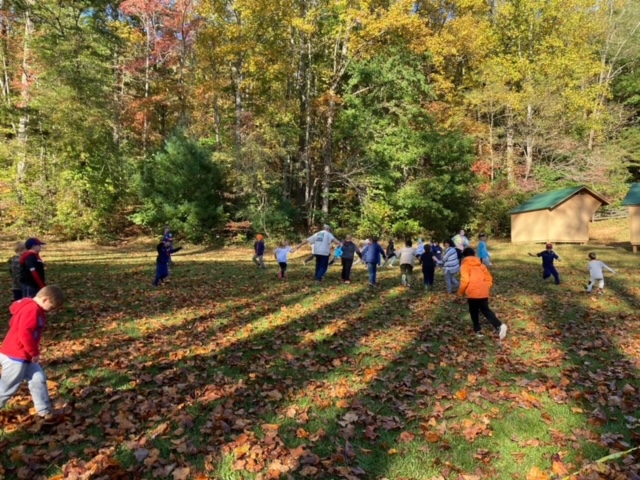 Upcoming Scout Events