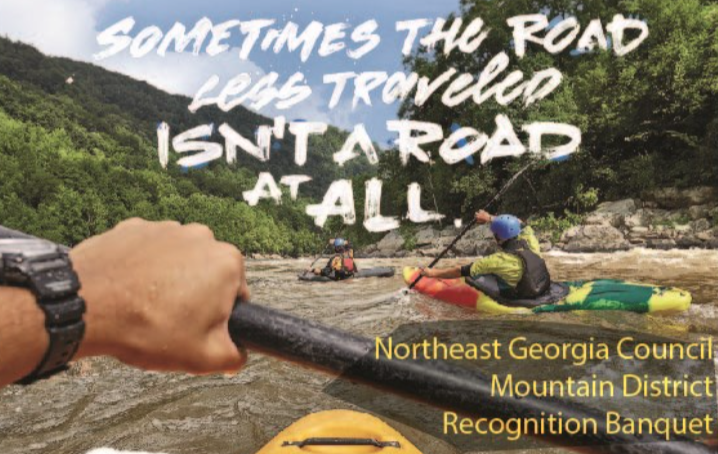 March 14, 2020 – 6 PM – First United Methodist Church of Union County
Recognition of the Class of 2019 Eagle Scouts
Presentation of the District Award of Merit to a deserving Scouter
2019 Arrow of Lights from Mountain will receive a special recognition
2019 TOP Popcorn Seller-Cub and Scout to be announced
2019 Eagle Class Honoree Presented( our 14th time to do this)
Outstanding speaker-Retired Judge STAN GUNTER
The district will be providing fully catered Ham & Turkey Dinner served by hosting Troop 101. Vegetables and desert will be provided.
Cost is $14 per person with 2019 Eagle Scouts coming as our guests.
Money is due March 4 to the Council office at P.O. Box 399, Jefferson, GA 30549
Please make payable to NEGA-BSA and note
Account #1-6801-460-20 in memo field on your check.
$20 will be collected at door per person if not prepaid.
Jeremy Bruce and Jack Butler (706 745-8656) – Banquet Chairmen